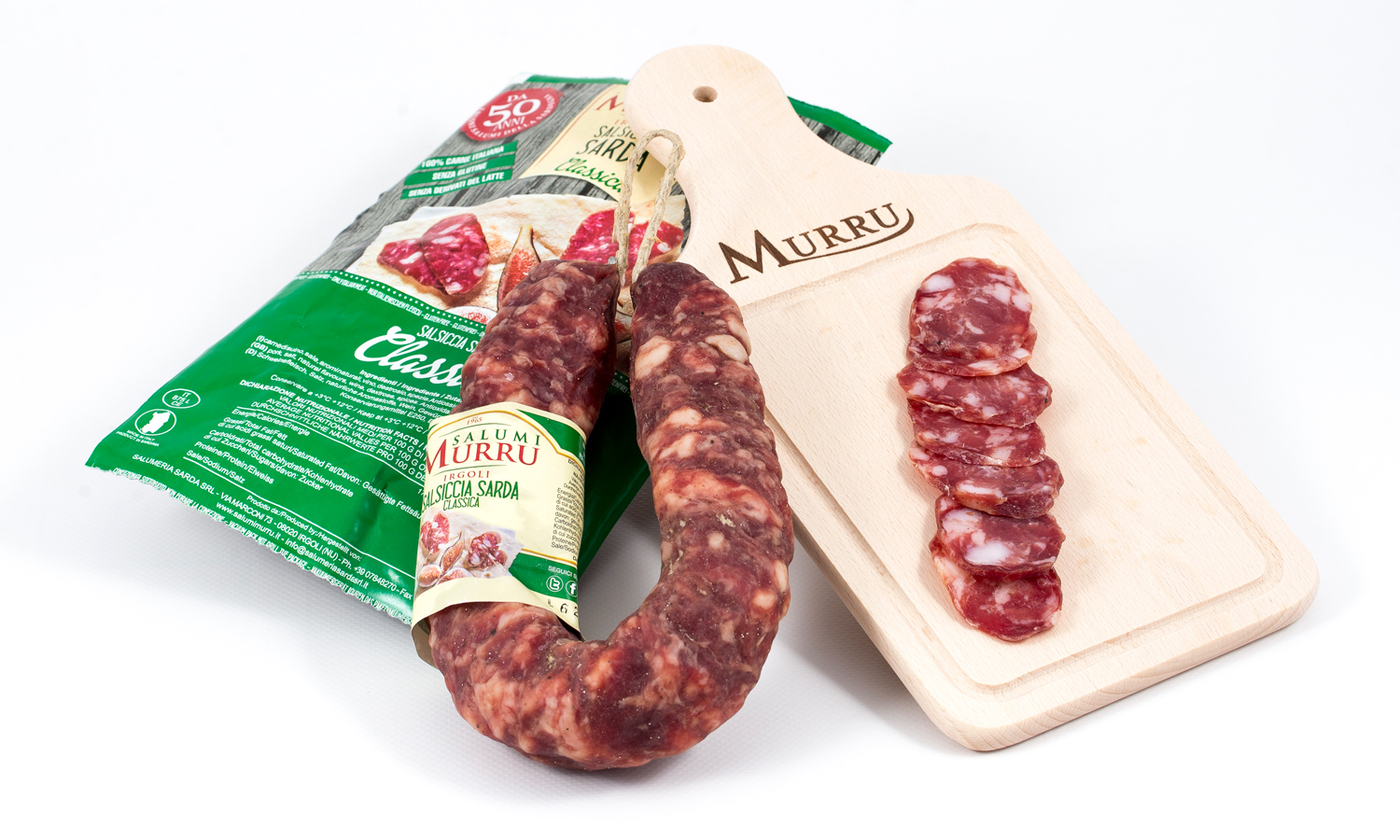 Sardinian Sausage
It is an unmistakable product of the Sardinian art of meat curing, which was once traditionally prepared at home. Murru Sardinian Sausage excels for the selection and cut of meats, strictly fresh and national ones, for the characteristics of its secret recipe maintained over time and for the attention to each stage: from the dosage of spices to the expert maturation.
Sardinian Salami
Salami has always been part of the Sardinian tradition: hanging in the homes, or carried in sacks by shepherds and peasants to be eaten during the long working days in the open. Murru Sardinian Salami, made with fresh national pork meat and matured with great care, has a paste which tends to remain soft, a pleasant sweet taste, flavoured with selected spices and aromatic herbs in different ways.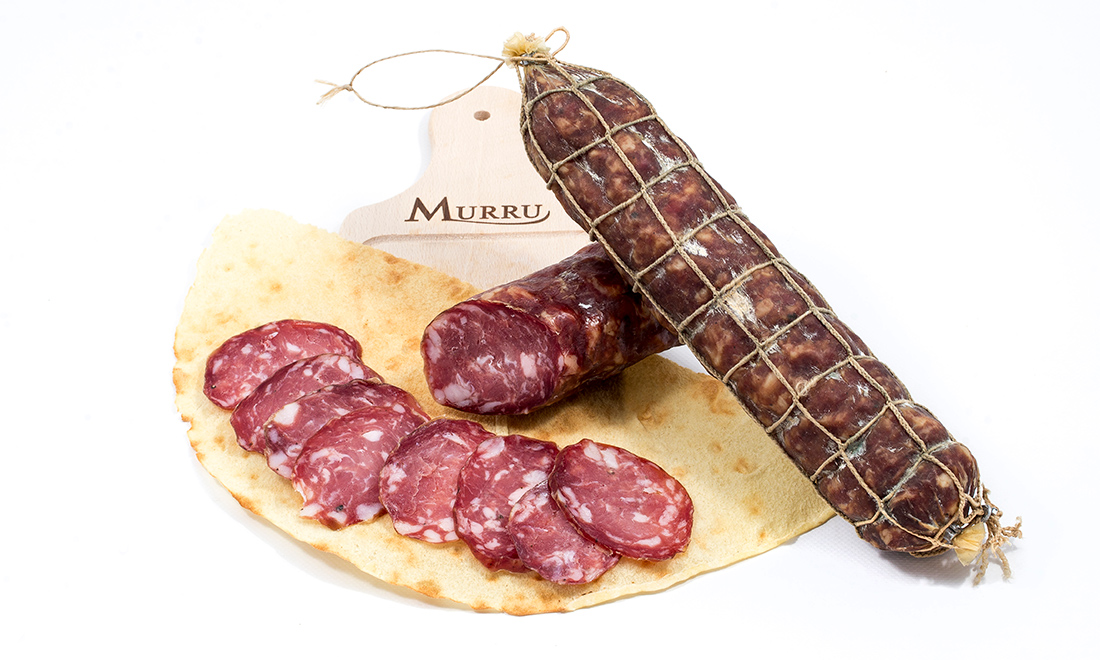 Dry-cured ham
A long matured specialty, made from a pig's hind leg, which stands out for its aroma, the bright red colour and the white lard. A cornerstone of the Sardinian and Italian gastronomy: thanks to the experience in the selection of hind legs and the accurate execution of each production and maturing stage, added to the ideal climatic and environmental conditions, Salumificio Murru proudly continues its proposal, in different ranges and types of packaging.
Guanciale
Guanciale, refined and distinctive, is made from pork jowl or cheeks specifically selected to offer a tasty and soft product.
Coppa
Quality Capocollo (cured neck of pork) according to Murru company's standards, processed with the finest and leaner parts of national pork meat, enhanced by a delicate mixture of aromatic herbs which bring out its natural taste.
Roast meats
In Sardinia roast pork boasts a long and expert tradition. An art favoured by the diffusion of stock rearing handed down with passion, following old and fascinating recipes: in fact, the Sardinian "porcetti" (suckling pigs) are very famous. They are roasted over a low flame on long skewers, with specific aromatic woods which enhance the flavour of the meat. Salumificio Murru offers a line of modern roast meats inspired by the old tradition.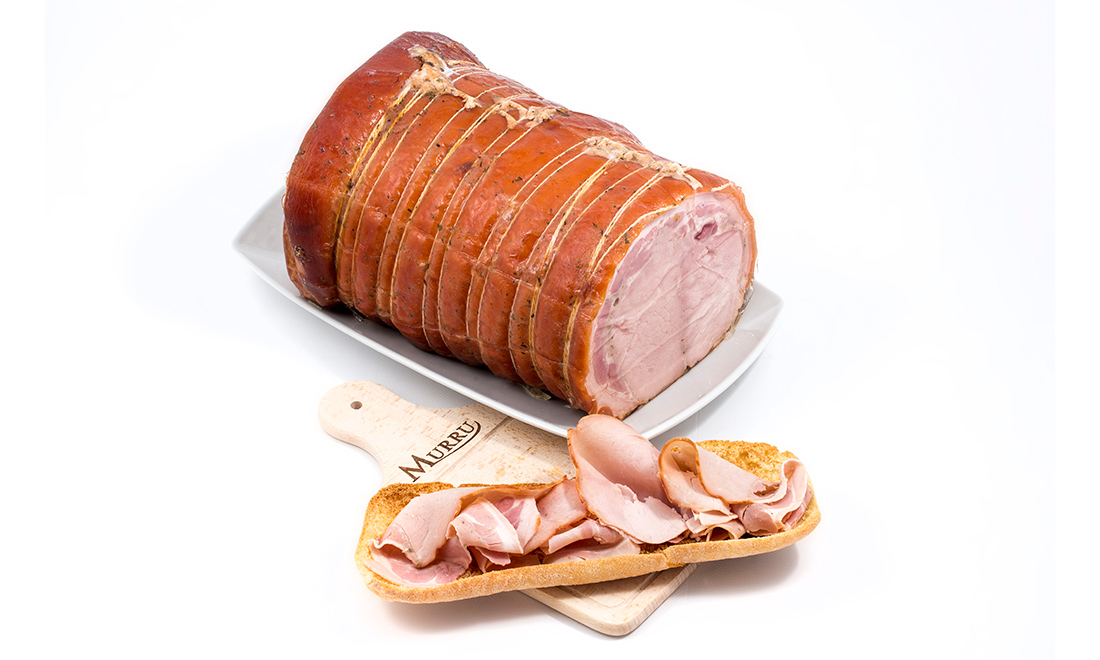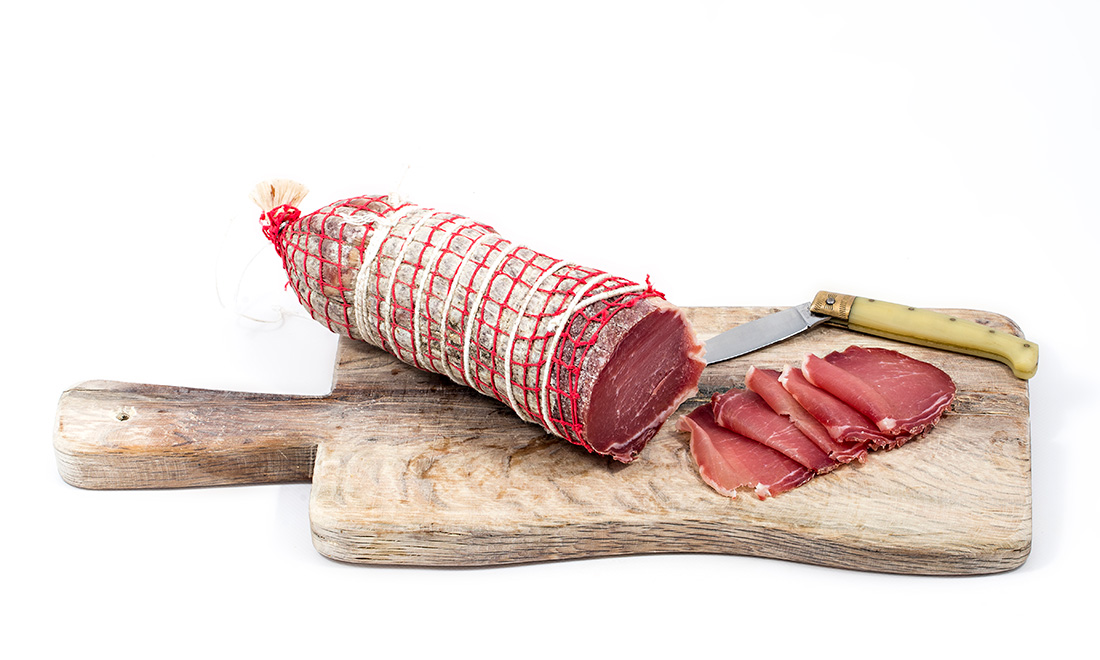 Lonza affumicata (Smoked loin)
Obtained by ageing heavy pork loins, strictly Italian. Sweet, delicate and extremely lean, it is ideal for consumption in thin slices or for use in preparation of refined appetizers.
Pancetta (Bacon)
Smoked or peppered bacon has always been an indispensable element of Sardinian cuisine.