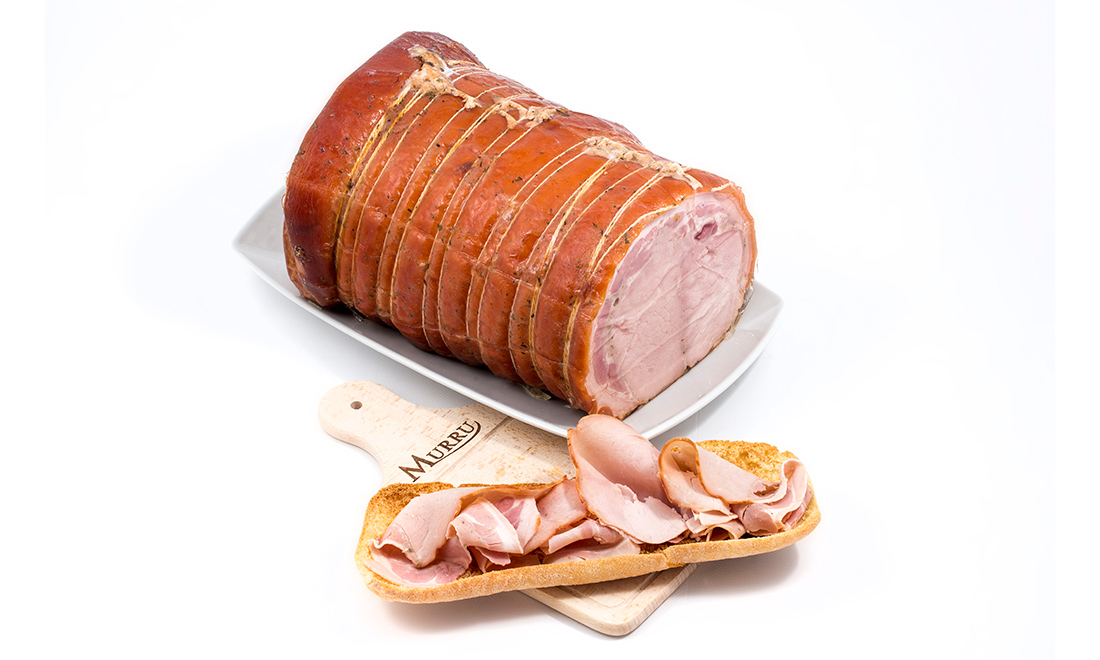 Roast meats
The pure air and uncontaminated nature of central Sardinia are inimitable ingredients of Murru products
In Sardinia roast pork boasts a long and expert tradition. An art favoured by the diffusion of stock rearing handed down with passion, following old and fascinating recipes: in fact, the Sardinian "porcetti" (suckling pigs) are very famous. They are roasted over a low flame on long skewers, with specific aromatic woods which enhance the flavour of the meat. Salumificio Murru offers a line of modern roast meats inspired by the old tradition.
A UNIQUE AND
SARDINIAN QUALITY
We offer a line of modern roasted meats inspired by ancient tradition. Middles and loins selected with extreme care, macerated and oven baked to provide all the flavour of tradition.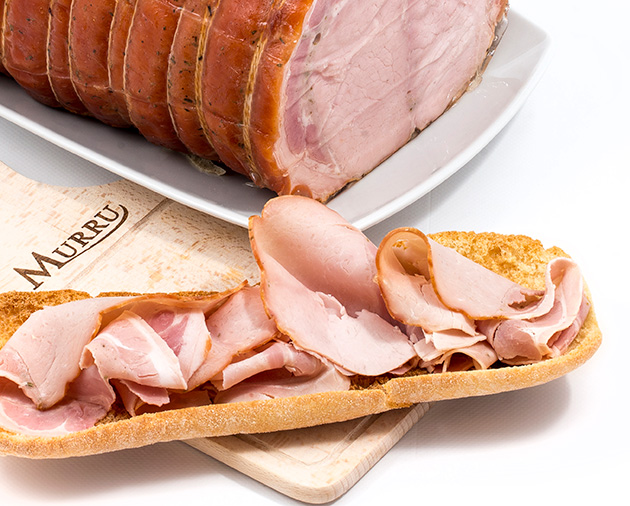 FROM
TRADITION
TO THE TABLE
An inimitable product that comes from Sardinian charcuterie art and continues to stand out because of its traditional recipe and preparation.
Stessa qualità, sapori differenti

Porchetta arrosto al mirto
Middles e lombi scelti con estrema attenzione, macerati e cotti al forno per offrire tutto il gusto della tradizione,con un particolare richiamo ai sapori sardi nella versione al mirto.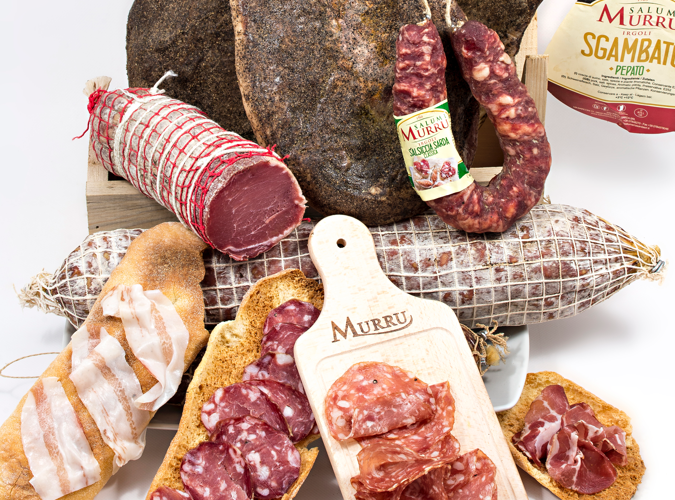 We have the certification ISO 9001 / UNI EN ISO 22005_2008, IFS FOOD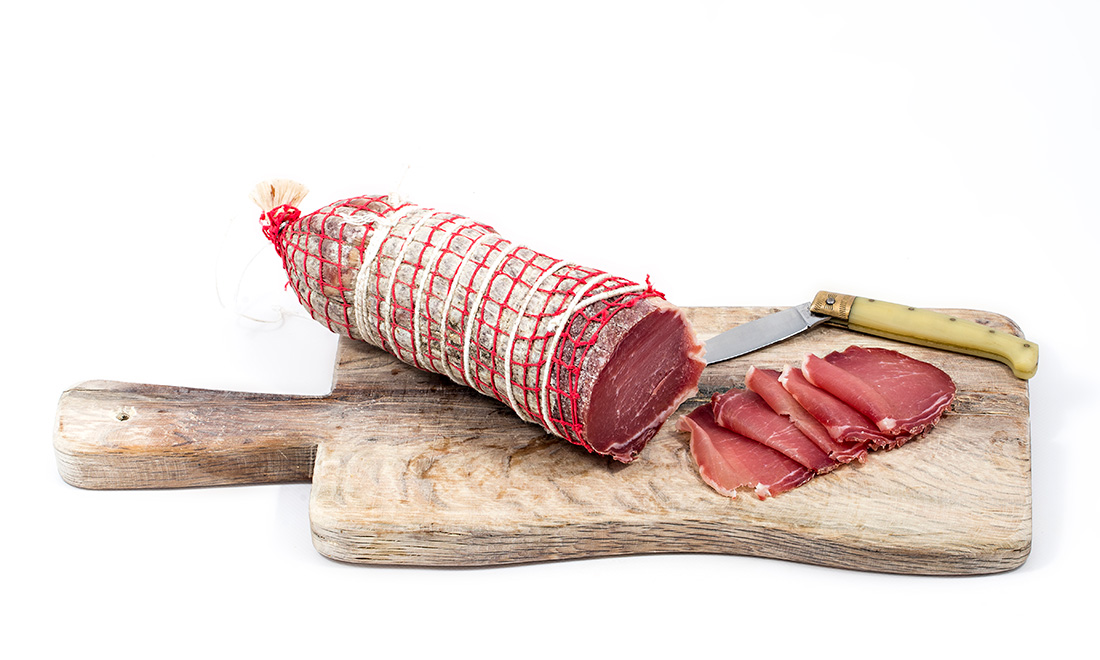 next product
Lonza affumicata (Smoked loin)
Obtained by ageing heavy pork loins, strictly Italian. Sweet, delicate and extremely lean, it is ideal for consumption in thin slices or for use in preparation of refined appetizers…